Foam Products Corporation / Foam / Buoyancy / Flotation Foam
DuPont Buoyancy Billets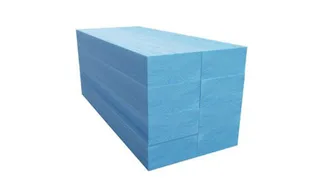 DuPont Buoyancy Billets Product:

One of the first uses of Dupont Styrofoam™ was as flotation material for the U.S. Coast Guard. Over the decades, Styrofoam™ extruded polystyrene foam buoyancy billets have been used for many other applications; it is still the ideal option for piers and docks. The closed cell structure ensures good flotation and little water absorption.

National & International Products Available
Have a Question About DuPont Buoyancy Billets?
DuPont Buoyancy Billets Applications
Foam Extruded Buoyancy Billets

At Foam Products Corporation, we can help you create a safely floating structure through o…
Product Overview
Dupont Company Styrofoam™
Foam Products Corporation offers Dupont buoyancy billets for use on floating structures such as docks, rafts, and boathouses. There are many advantages to using Styrofoam™ flotation billets for your floating structure. These highly durable polystyrene foam buoyancy billets stay afloat even when punctured and are unaffected by salt or freshwater, meaning they won't be easily waterlogged, rusted, or corroded.
Buoyancy Billets for Your Business
We proudly fabricate custom polystyrene foam buoyancy billets using top grade Styrofoam™ brand extruded polystyrene. Dupont buoyancy billets can be manufactured in large blocks, then cut and sized to your specifications. Thanks to its resistance to the elements, you can count on it lasting in the water for years to come.
We Do Distribution Right
Foam Products Corporation pledges to provide excellent customer service and reliable distribution. We are committed to being responsive to the needs of our customers, all while remaining a cost effective option.
A wide range of foam products across the nation
Foam Products Corporation is proud to serve customers across the nation with standard and custom foam products. Unlike other companies, you can rest assured all our foam products go through an extensive and rigorous quality assurance program. Whether you are a commercial or industrial enterprise, we can provide you with affordable solutions for packing, insulation, gyms, and more. Join our millions of satisfied customers today!