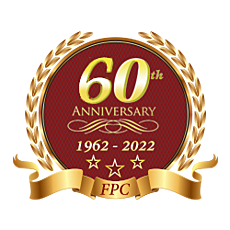 We have over 60 years experience
Foam Products Corporation is a leading fabricator and distributor of commercial and industrial foam insulation and packaging products. We provide full integration of design, quality, manufacturing, and unparalleled customer service to bring you one of the broadest lines of foam products for the packaging, manufacturing, construction and design industries.
FPC offers a diverse line of foam products including cushion packaging, insulation for commercial refrigeration and heating equipment, building construction, marketing, props and a wide variety of specialty items. Our product lines include: Expanded Polystyrene (EPS), Polyurethane, Polyethylene, Arplank, Bead foam, Dupont Styrofoam, Froth Pak, Polyisocyanurate, Trymer, Thermax, fiberglass, Encapsulated EPS.
FPC serves businesses of all sizes across the nation and world. The company manufactures, fabricates and distributes a diverse line of custom and standard foam products. We are very versatile with fabrication capabilities, servicing the OEM, construction and distribution markets. Manufacturing is the company's primary operation with capabilities including wire cutting, carving, die cutting, profile cutting, routing and laminating
A wide range of foam products in Core
Foam Products Corporation is proud to serve customers in Core with standard and custom foam products. Unlike other companies, you can rest assured all our foam products go through an extensive and rigorous quality assurance program. Whether you are a commercial or industrial enterprise, we can provide you with affordable solutions for packing, insulation, gyms, and more. Join our millions of satisfied customers today!