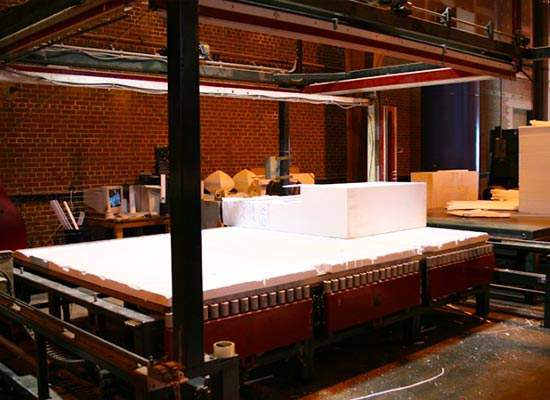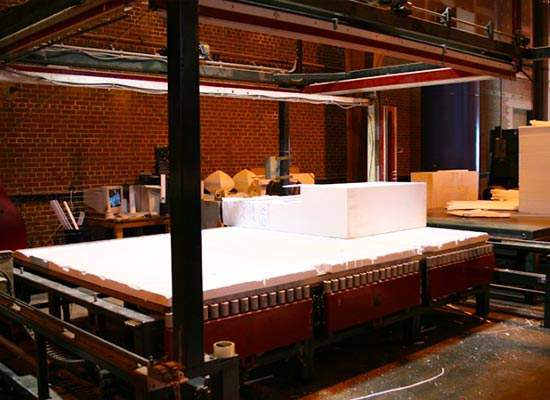 Foam Hot Wire Cutting:
Hot Wire Foam Cutting & Manufacturing Services
Foam Products Corporation has been designing, making, and distributing quality foam products nationwide for over 50 years with a commitment to leave every client completely satisfied. Our versatile range of foam products is perfect for a wide range of different needs, from insulation and roofing to refrigeration and gaskets. With custom foam wire cutting from FPC, our team can make your plans a reality.
Hot Wire Cutting Foam
One of the ways Foam Products Corporation can customize polystyrene, and other foam materials, is by using a hot wire cutter. Hot wire foam cutting allows our team of engineers and manufacturers to cut through foam easily and efficiently. We use top of the line hot wire cutters to individually manufacture any unique design or shape needed for your foam packaging, insulation, or other foam products.
Benefits of Hot Wire Cutting
Foam Products Corporation can manufacture your foam products using hot wire foam cutting techniques to match your specifications perfectly. Our specialized hot wire foam cutter relies on a thin metal wire heated to a high temperature to create custom shapes and designs. This wire passes easily through the foam materials, creating a clean, finished edge. The hot wire foam cutting fabrication process also reduces waste in production by vaporizing the excess materials.
Why Get Custom Hot Wire Foam Fabrication
Custom hot wire foam fabrication from Foam Products Corporation is a service available to all who have projects with precise specifications. Different methods of foam cutting provide different results, and to learn more about which type would be best for your project, we recommend talking to our team of trained professionals. We are ready and eager to discuss your plans and how our foam products can be integrated using our custom foam wire cutting services.
---
A wide range of foam products across the nation
Foam Products Corporation is proud to serve customers across the nation with standard and custom foam products. Unlike other companies, you can rest assured all our foam products go through an extensive and rigorous quality assurance program. Whether you are a commercial or industrial enterprise, we can provide you with affordable solutions for packing, insulation, gyms, and more. Join our millions of satisfied customers today!