Foam Products Corporation / Foam / Polyethylene Foam
Extruded Polyethylene Foam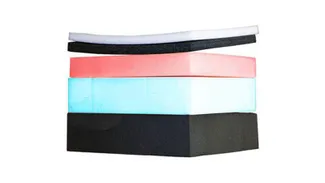 Extruded Polyethylene Foam Product:

Foam Products Corporation is proud to offer our clients packaging materials made from high quality extruded polyethylene foam. Lightweight and durable, extruded polyethylene foam is an excellent insulator. We can manufacture it in a range of densities depending on your project. We can also fabricate foam in a certain color that suits your specifications.

National & International Products Available
Have a Question About Extruded?
Extruded Applications
Cushion Packaging Foam

Foam packaging materials can be produced in a variety of shapes and designs best accommoda…

Gasket Foam

Gasketing is vital for protecting enclosures. The most important parts of a foam gasket ar…

Foam Rolled Goods

We fabricate foam materials to match your project specifications and provide them to you i…
Product Overview
A Quality, Lightweight Foam Product
Extruded polyethylene foam products are considered an environmentally friendly and lightweight material; it is high performing and is excellent at insulating. Odorless and non-abrasive, this type of foam can be fabricated into tubes, rods, planks, whatever you might need. At Foam Products Corporation, we also utilize additives to make the polyethylene fire-retardant.
Protective Polyethylene Foam for Your Business & Products
Because extruded polyethylene foam products are impervious to damp conditions and mildew, this type of foam is an excellent option for cushion packaging, gasket foam, and other rolled goods. We can manufacture this shock-absorbing material to your specifications, whether you need it for a retail product or something else. No matter the color or density, we can fabricate this foam the way that best suits your project.
Reliable Distribution Available Nationwide
As trusted manufacturers and distributors of high quality foam, it comes as no wonder that we're the preferred choice across many industries nationwide. We employ a just-in-time method of delivery, by delivering smaller quantities frequently. This saves on waste and ensures you always have enough supply available to you.
A wide range of foam products across the nation
Foam Products Corporation is proud to serve customers across the nation with standard and custom foam products. Unlike other companies, you can rest assured all our foam products go through an extensive and rigorous quality assurance program. Whether you are a commercial or industrial enterprise, we can provide you with affordable solutions for packing, insulation, gyms, and more. Join our millions of satisfied customers today!