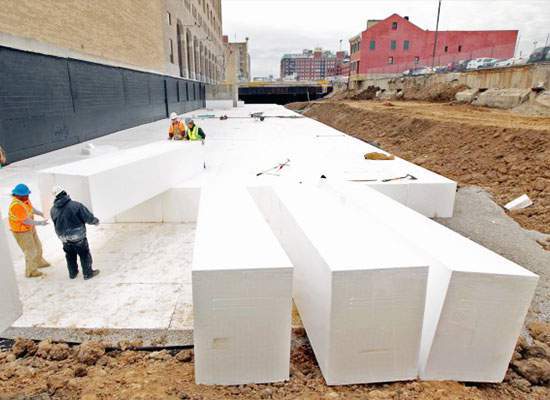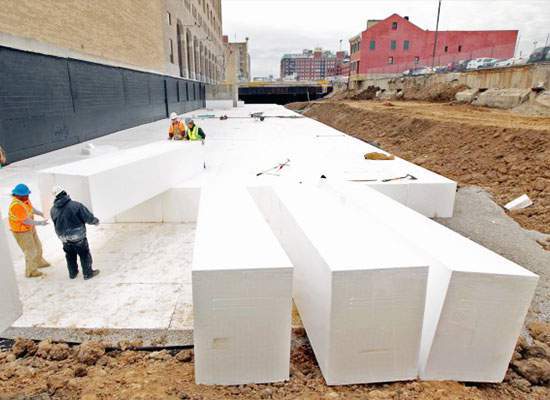 Geofoam Fill Material:
Lightweight Geotechnical Foam Fill Material
Geofoam is a lightweight foam fill material used in geotechnical applications. At Foam Products Corporation, our EPS Geofoam is engineered to give you the greatest possible control over your project application. Lightweight foam fill material allows you complete control over the cost of your Geofoam materials, and ultimately, control over the results of your geotechnical project.
Products Used for Geofoam Fill Material
Benefits of Geofoam Lightweight Fill Material
Foam Products Corporation can manufacture, fabricate, and produce Geofoam lightweight fill materials to meet your specifications from various types of foam and densities. The major benefit of using Geofoam fill material is its predictable behavior. Traditional earth fill materials are susceptible to instability and settlement, something you won't encounter with EPS Geofoam.
Customizable EPS Geofoam
We can customize the design and timeline of your lightweight foam fill material, as well as the exact specifications of materials used.
---
A wide range of foam products across the nation
Foam Products Corporation is proud to serve customers across the nation with standard and custom foam products. Unlike other companies, you can rest assured all our foam products go through an extensive and rigorous quality assurance program. Whether you are a commercial or industrial enterprise, we can provide you with affordable solutions for packing, insulation, gyms, and more. Join our millions of satisfied customers today!