Foam Products Corporation / Foam / DuPont Styrofoam™
DuPont Styrofoam™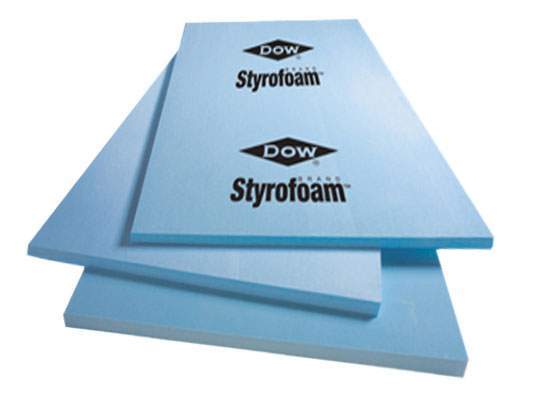 DuPont Styrofoam™ Product:

Since 1962, our team at Foam Products Corporation has supplied customers with high quality custom Dupont Styrofoam™ products. Our products can be used for insulation, buoyancy, and various other applications that call for standard and custom Styrofoam™. Dupont Styrofoam™ is an excellent choice when your project requires a lightweight foam solution.

National & International Products Available
Have a Question About DuPont Styrofoam™?
DuPont Styrofoam™ Applications
Product Overview
Dupont Styrofoam™ Product History
The general term "styrofoam" is often used to describe expanded polystyrene foam products or products such as foam food containers or cushion packing. However, Styrofoam™ is a trademarked brand of the Dupont Company and is a lightweight extruded polystyrene foam.
Details on Our Products
Dupont Styrofoam™ can be identified by its rough texture, which is unique to extruded polystyrene. Expanded polystyrene tends to be less bumpy. Our Styrofoam™ products are used for construction applications perfect for insulation. It's important to note Styrofoam™ itself is constructed primarily of air. With 98 percent consisting of air, these products are incredibly lightweight and buoyant.
Our Experts Ensure You're Getting Quality Products
As a custom Styrofoam™ supplier, we work endlessly to manufacture, fabricate, and produce the Styrofoam™ products you need to complete any project. When creating our foam merchandise, we provide rigorous stress testing and other quality assurance assessments to ensure your needs are met. Before our Styrofoam™ fabrication is carried out, we plan the best and most efficient way to better your application process, so you don't have any unexpected and disappointing realizations when you receive your product. We know the best type of Styrofoam™ products to use to complete your project.
Quality Distribution When You Need It Most
As a Styrofoam™ manufacturer nationwide, we've adapted to our customer's needs. No matter how large your order is, we can bring you the proper foaming materials in time to finish your project. We understand that every situation is different, and we work with our customers to provide them with what they need — when they need it.
A wide range of foam products across the nation
Foam Products Corporation is proud to serve customers across the nation with standard and custom foam products. Unlike other companies, you can rest assured all our foam products go through an extensive and rigorous quality assurance program. Whether you are a commercial or industrial enterprise, we can provide you with affordable solutions for packing, insulation, gyms, and more. Join our millions of satisfied customers today!