Foam Products Corporation / Foam / Polystyrene Foam
EPS 1# Density Foam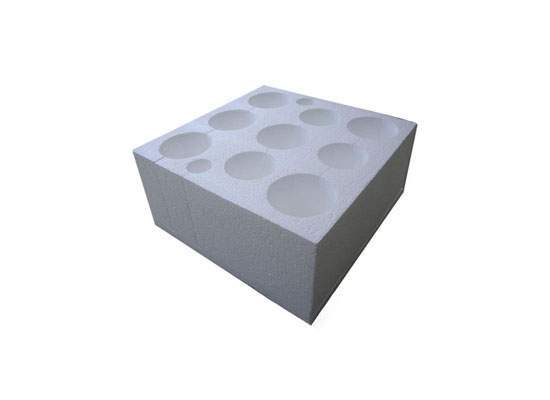 EPS 1# Density Foam Product:

Our 1# EPS foam products are a perfect use for insulated packaging due to their top refrigeration properties. As a manufacturer serving the nation, our expertise lies in various densities of EPS foam insulation products. However, 1# EPS insulation is ideal for many different applications such as construction, laminating panels, and tapered roofing.

National & International Products Available
Have a Question About EPS 1# Density?
EPS 1# Density Applications
Product Overview
What Does 1# EPS Foam Mean?
The number that lies before EPS refers to the density and dispersion of the foam beads. Our EPS foam insulation products are made from a two-step process. First, the raw beads enlarge using a multi-step steam procedure creating the foam you know and buy. This foam comes in various densities, and our #1 EPS foam insulation products are built to resist moisture and provide excellent physical strength.
Quality Insulation & Packaging Minus the Bulk
Our 1# density EPS foam packaging and insulation products are constructed from state of the art EPS foam that follows our rigorous quality standards. As a less thick foam, you'll be able to carry out many insulation tasks without using up too much space. As a national distributor, we ensure our foam undergoes stringent quality control to satisfy our clients with their 1# EPS foam insulation products.
A Company That Cares About Their Customers
Foam Products Corporation works hard to provide our customers with the design, engineering, and cost effective solutions they need when it comes to quality 1# EPS foam insulation products. Giving you an alternative to big businesses that only focus on their financial gain, our company provides a partnership that you can rely on that has your best interests in mind. Look no further for a fabrication and distribution company that meets all of your insulation and packing needs.
A wide range of foam products across the nation
Foam Products Corporation is proud to serve customers across the nation with standard and custom foam products. Unlike other companies, you can rest assured all our foam products go through an extensive and rigorous quality assurance program. Whether you are a commercial or industrial enterprise, we can provide you with affordable solutions for packing, insulation, gyms, and more. Join our millions of satisfied customers today!