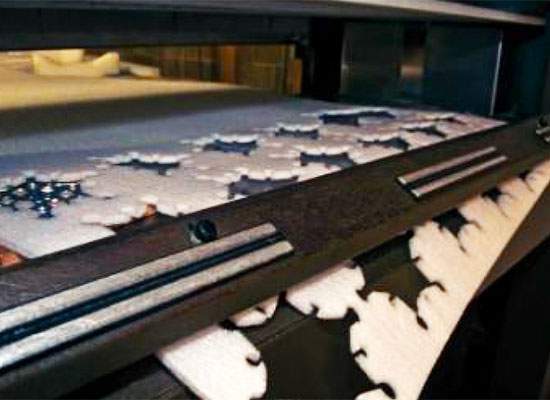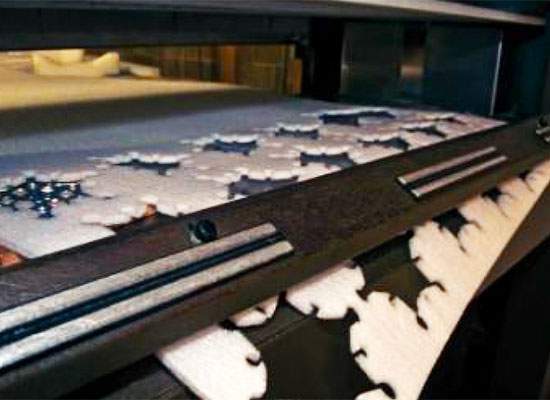 Foam Die Cutting:
Die Cut Foam Manufacturing Services
For custom die cut foam perfect for your projects, Foam Products Corporation has everything you need. Die cutting foam allows our foam products to be more versatile, and therefore more applicable for the types of projects you're working on. The die cutting technology at FPC allows our custom die cut foam products to be a variety of shapes and sizes to be used for numerous applications.
Die Cut Foam Products
Foam Products Corporation can fabricate foam products through die cutting, which uses various tools and high tonnage presses to create a precise and dimensional product. Die cutting foam products uses technology that ensures FPC can offer a large selection of foam shapes, sizes, and packaging designed to meet your exact specifications. We are here to create your vision so that your finished product is exactly what you want.
Benefits of Die Cutting Foam
Die cutting is also great because of how cost efficient it is to manufacture a custom foam product. On average, die cutting reduces costs and frees up your budget so you can put that money toward other aspects of your project. Die cutting foam, by design, is a precise process that minimizes the probability of having to redo or rework the product. Save money and time on both large and small orders by die cutting the foam products you need.
A Custom Foam Company You Can Trust
For over half a century, Foam Products Corporation has been manufacturing quality foam products and distributing them nationwide. We commit to customer satisfaction and aim to exceed client expectations. The versatility of our foam products makes them ideal for several types of projects, from construction to athletics and everything in between. Our qualified experts are ready to custom design and cut any foam products to meet your needs.
---
A wide range of foam products across the nation
Foam Products Corporation is proud to serve customers across the nation with standard and custom foam products. Unlike other companies, you can rest assured all our foam products go through an extensive and rigorous quality assurance program. Whether you are a commercial or industrial enterprise, we can provide you with affordable solutions for packing, insulation, gyms, and more. Join our millions of satisfied customers today!