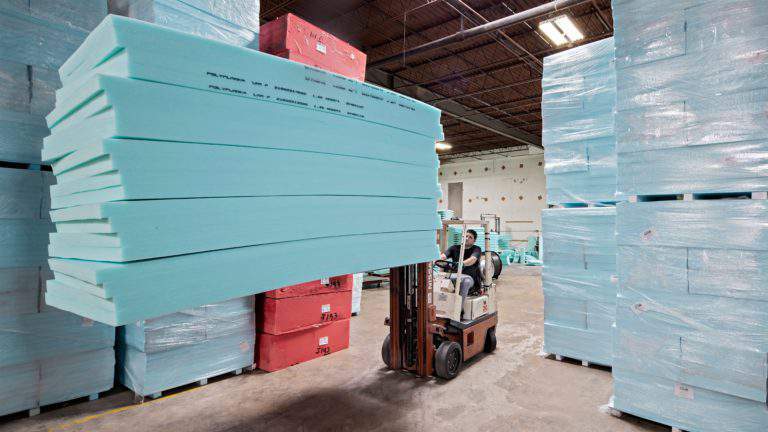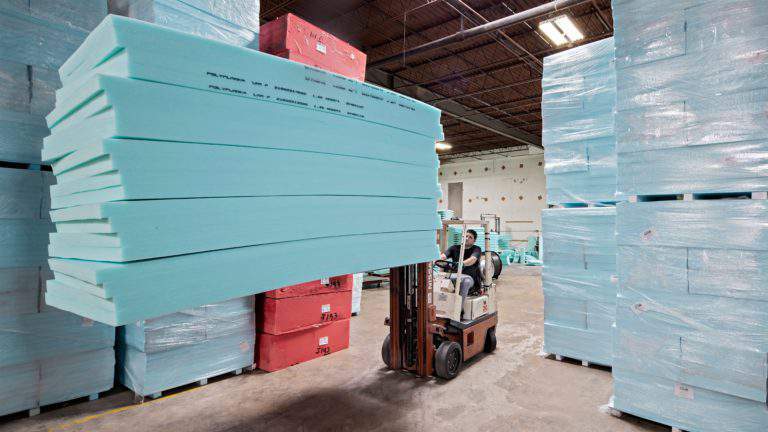 Tapered Roofing Foam Insulation:
Tapered Foam Roofing Insulation for Roofing, Construction & More
Foam Products Corporation can fabricate foam insulation for your tapered roofing project expertly. Our high quality extruded polystyrene roofing insulation is specifically made for commercial roofing applications. There are many advantages to using tapered foam roofing insulation, as it can be used for both the construction of new roofs or roof replacement projects.
Products Used for Tapered Roofing Foam Insulation
Durable Styrofoam™ Insulation for Roofing
At Foam Products Corporation, we provide our clients with the superior quality of Styrofoam™ brand Deckmate. Styrofoam™ insulation for roofing is resistant to water and water vapor to prevent mold and deterioration due to exposure to water. Further, Styrofoam™ has excellent freeze-thaw resistance and can be reused for many applications.
---
A wide range of foam products across the nation
Foam Products Corporation is proud to serve customers across the nation with standard and custom foam products. Unlike other companies, you can rest assured all our foam products go through an extensive and rigorous quality assurance program. Whether you are a commercial or industrial enterprise, we can provide you with affordable solutions for packing, insulation, gyms, and more. Join our millions of satisfied customers today!