Foam Products Corporation / Foam / Specialty Foam
Medical Face Shield Foam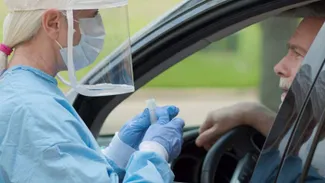 Medical Face Shield Foam Product:

Foam Product Corporation has found foam to be one of the most useful materials, which is why we have so many different types of foam products. With a substance as versatile as foam, not only is it invaluable in the construction industry, but also in the medical industry. Among our offerings at FPC are medical face shield foam products. We have the capabilities to create top quality, reliable medical face shield foams quickly, suited to your exact specifications.

National & International Products Available
Have a Question About Medical Face Shield Foam?
Medical Face Shield Foam Applications
Product Overview
Medical Face Shield Foam Products
As a leading manufacturer of foam products, Foam Products Corporation provides quality face shield foam for the medical industry. Our specialty foams are lightweight, flexible, and resilient, as well as high quality, making them the best option for medical face shields and other products. Our durable medical face shield foam features low absorbency and can be easily custom fitted or shaped for use in virtually any application.
High Quality Medical Foam Manufacturer
Our top priority at Foam Products Corporation is to provide high quality, durable products to our clients, including medical face shield foam. FPC only uses the best materials to manufacture medical face shield foam products that can be relied on in many applications. When you choose our medical face shield foams, you are choosing quality, comfort, and extreme durability.
Medical Face Shield Foam to Support Healthcare Workers
So many of our products are usable across industries, and medical face shield foams are included in those products. Because health is so important, medical face shield foam is useful in more than just the medical industry. Medical face shields can be a protectant as you work on any type of frontline work.
A wide range of foam products across the nation
Foam Products Corporation is proud to serve customers across the nation with standard and custom foam products. Unlike other companies, you can rest assured all our foam products go through an extensive and rigorous quality assurance program. Whether you are a commercial or industrial enterprise, we can provide you with affordable solutions for packing, insulation, gyms, and more. Join our millions of satisfied customers today!