Foam Products Corporation / Foam / Polystyrene Foam
EPS Foam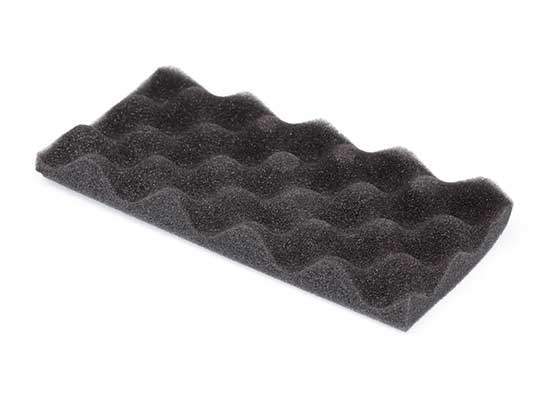 EPS Foam Product:

Foam Product Corporation is proud to be a leading manufacturer of high quality EPS foam products for nearly any packing application. With the versatility and quality of our products, there's no other company you'd trust to take care of all your EPS foam packaging product needs. We design, fabricate and manufacture only the top products to bring preeminence to your establishment.

National & International Products Available
Have a Question About EPS Foam?
EPS Foam Applications
Construction Foam

Foam Products Corporation manufactures construction products for an array of foam material…

Laminated Foam Panels

FPC manufactures high quality foam core products for laminate panels. Foam cores can be fa…

Tapered Roofing Foam Insulation

High quality extruded polystyrene roofing insulation from FPC is specially made for commer…
Product Overview
How Is ESP Foam Products Made?
Our ESP foam packaging products are created using top of the line equipment and high quality raw materials. As an experienced fabrication company with over 50 years under our belt, we feel confident we can provide you with the shape and size of foam products you need to fit your specific dimensions. So, whether you're looking for a unique design cut to be routed for cavities or laminated, our affordable EPS foam products are the perfect option.
Versatility is Something to Notice
At Foam Products Corporation, we offer a complete design, manufacturing, and assembly of our custom fabricated EPS packaging products. With the various densities that our ESP foam products can be distributed as, we're sure you'll find what you're looking for, for any application, whether it be construction, laminated panels, or tapered roofing. You have the option to choose between four different densities. Let us manufacture your next EPS foam products in the densities of 1# Density, 1.5# Density, 2# Density, and 2.5# Density.
Quality Development in Every Product
We know the importance of taking care of your products. We know you want only the best when it comes to your business, and that's exactly what we provide you with. Unlike other big companies, Foam Products Corporation gives our customers an alternative to your standard packing and insulation material. We offer a low cost option with trusted distribution and expert designs through quality control. For an ESP foam supplier that you can trust, talk to our professional team today.
A wide range of foam products across the nation
Foam Products Corporation is proud to serve customers across the nation with standard and custom foam products. Unlike other companies, you can rest assured all our foam products go through an extensive and rigorous quality assurance program. Whether you are a commercial or industrial enterprise, we can provide you with affordable solutions for packing, insulation, gyms, and more. Join our millions of satisfied customers today!