Foam Products Corporation / Foam / Polyethylene Foam
Crosslinked Polyethylene Foam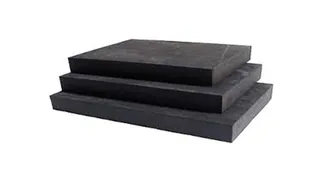 Crosslinked Polyethylene Foam Product:

Crosslink polyethylene foam, sometimes called XLPE foam, is a common product used by the military and in the automotive industry. It has a smaller cell size than other types of polyethylene foam and has a very low abrasiveness. It's resistant to water, making it an ideal option to protect medical devices during transportation.

National & International Products Available
Have a Question About Crosslinked?
Crosslinked Applications
Cushion Packaging Foam

Foam packaging materials can be produced in a variety of shapes and designs best accommoda…

Gasket Foam

Gasketing is vital for protecting enclosures. The most important parts of a foam gasket ar…

Foam Rolled Goods

We fabricate foam materials to match your project specifications and provide them to you i…
Product Overview
Protect Your Merchandise with Our Foam Products
Crosslink polyethylene foam products are a fine-celled foam that is significantly thicker and denser than its non-crosslink counterparts. It is smooth to the touch, and is an ideal option for thermal insulation, construction expansion joints, and industrial gaskets. Due to its low water absorption and buoyancy, many companies use it for flotation devices.
Specialized Packaging As Unique As Your Business
Compression molding and thermoforming are typical methods for fabricating crosslink polyethylene foam products. This results in an aesthetically pleasing, while still supportive, product that excels at protecting your goods. At FPC, we have the capabilities to manufacture all manner of custom crosslink polyethylene foam in standard in plank or rolled forms. While this type of foam can be more expensive, the durability more than justifies your investment.
A Foam Products Corporation That Works As Hard As You
Whether you need crosslink polyethylene foam for shipping your products or for the products themselves, Foam Products Corporation pledges to provide excellent customer service. For over 50 years we've committed to staying responsive to the needs of our customers, while remaining cost effective.
A wide range of foam products across the nation
Foam Products Corporation is proud to serve customers across the nation with standard and custom foam products. Unlike other companies, you can rest assured all our foam products go through an extensive and rigorous quality assurance program. Whether you are a commercial or industrial enterprise, we can provide you with affordable solutions for packing, insulation, gyms, and more. Join our millions of satisfied customers today!