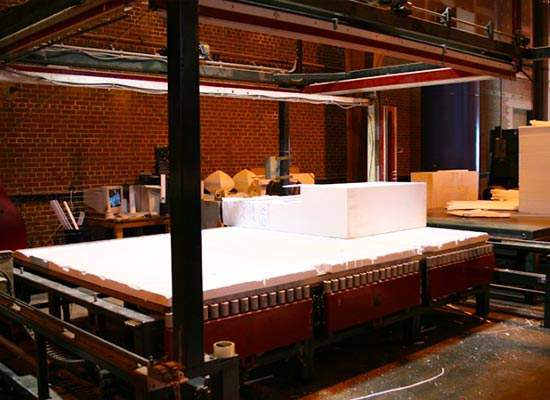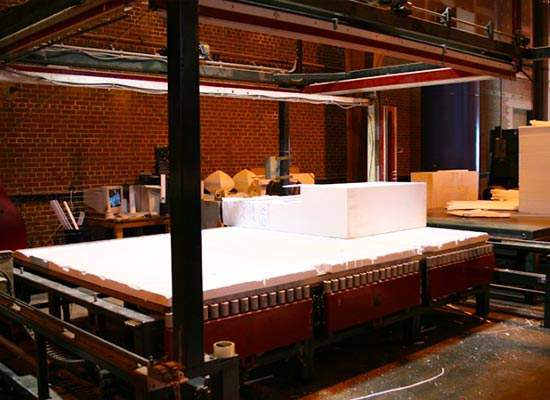 Foam Hot Wire Cutting in Alabama:
Hot Wire Foam Cutting & Manufacturing Services
At Foam Products Corporation, we have experts that create custom foam products you can't find anywhere else in Alabama. Our hot wire foam cutting method is an innovative technology that cuts through many different types of foam in Alabama, including PVC and extruded XPS, using an electrically charged metal hot wire cutter. It's CNC controlled and capable of cutting precise shapes from various foam materials regardless of density. Our hot wire foam cutting is a suitable option for all foam contouring projects in Alabama.
No Design Is Too Complicated for Our Professionals in Alabama
We're the leading custom foam wire cutting solutions provider in Alabama. We're not afraid to create any product with the most complex shape for our clients using our hot wire cutters. Our selection of cutting equipment in Alabama enables us to deliver custom foam wire cutting for various polystyrene based materials, such as EPS and XPS, in large quantities.
Custom Hot Wire Foam Fabrication in Alabama for Maximum Productivity
At Foam Products Corporation, we cut and fabricate foam to fit any specific size or shape. We have years of experience creating foam shapes in Alabama and cutting them in diverse ways to get the desired outcome. All sectors in Alabama, including marine, retail, transportation, and more, can get leading custom hot wire foam fabrication when you turn to our team of professionals.
---
A wide range of foam products in Alabama
Foam Products Corporation is proud to serve customers in Alabama with standard and custom foam products. Unlike other companies, you can rest assured all our foam products go through an extensive and rigorous quality assurance program. Whether you are a commercial or industrial enterprise, we can provide you with affordable solutions for packing, insulation, gyms, and more. Join our millions of satisfied customers today!